Find Tell Share is a podcast co-hosted in Sheffield by Chris Sissons, Market Together and Jemma Rosenthal, Find Your Voice. It's the storyteller's podcast, featuring everything storytelling, especially if you use stories to promote your business or charity (and you should!). We plan to produce an edition once a month with a guest.
October's guest is Madeleine Black, has an unusual personal story which she uses to inspire and motivate others. She wants to end the shame, stigma and silence surrounding sexual violence enabling others to find their voice, whatever their story is.
In addition we discuss how lockdown has changed the haircut experience, hear one of Jemma's songs, "As a Woman" and discover the meaning of the Blazon and Epizeuxis!
October's Guest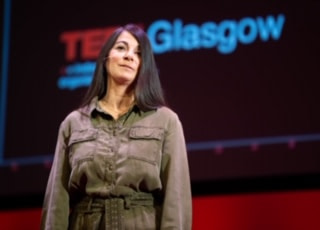 Madeleine Black has an unusual personal story which she uses to inspire and motivate others. She chose to forgive the two men who gang raped her at thirteen years old and she shares her story for many reasons.
Madeleine wants to end the shame, stigma and silence surrounding sexual violence enabling others to find their voice, whatever their story is.  She wants people to know that it's not what happens to us that is important but what we do with it.  Madeleine will show how changing her mindset tapped into her resilience and transformed her life, making people question their own thinking and encouraging them to see that there are always choices to make, and if we choose to, we can get past anything that happens to us in life both professionally and in our personal life.  She wants to encourage others to live their life courageously too; but ultimately she wants to inspire hope and show people that we are all so much stronger than we think we are.
The sharing of her story publicly on The Forgiveness Project's website in September 2014, opened many doors for Madeleine in ways she never imagined, and the invitations started to pour in. Many women and men got in contact and explained how reading her story gave them strength, hope, and a different perspective of what's possible in their lives. She has taken part in both TV and radio interviews and has been invited to share her story of being gang raped as a teenager at conferences, book events, schools etc. She recognises that she was a victim of a crime that left her silent for many years but has now found her voice and intends to use it. Not just for her, but for so many who can't find theirs yet.
In March 2018 she won the Amazing Strength award at the No. 1 Magazine Amazing Women Awards and in October of the same year was asked to be the Patron for Say Women, a Scottish organisation which offers safe accommodation and support to young women who are survivors of sexual abuse/rape and who are homeless. She is one of 50 Thrivers taking part in research by The Global Resilience Project to develop a resilience blueprint for others. She is a TEDx speaker, a story teller for The Forgiveness Project and has recently become involved with their programme RESTORE, sharing her story in prisons. In June 2020, she was asked to be Patron for Justice Is Now, an organisation that campaigns to end the use of rape myths and victim blaming in the criminal justice system.
Her memoir, Unbroken, was published on April 4th 2017 and continues to work as a psychotherapist
Find Tell Share Co-Hosts
Jemma Rosenthal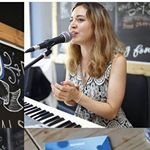 Jemma Rosenthal is a Singer-Songwriter, Choreographer/Dancer, Poet, Speaker, Actor, Life Coach and Teacher. She specialises in Confidence and Creative Expression, as well as improving Self-Worth and Healing through Creativity. She gives private and group coaching in Performance Skills as well as Life coaching and Mindfulness. In 2019 she created her own brand called Find Your Voice and has given workshops and performances in various venues in Sheffield including collaborations with Blend Kitchen, Connection Cafe and Sisters with One Voice (SWOV). She's also done extensive voice and dance workshops with children and Youth theatres around Sheffield, including Hype Dance Academy and her original song featured in Fusion Youth Theatre's original production. Jemma's aim is to improve awareness of how we can find our voices, be it through song, dance, writing, speaking or otherwise and release our authentic and unique expression to the world as well as sharing our own creative gifts in collaboration with others.
Find Jemma on Instagram Jemma Rosenthal https://www.instagram.com/jemmarosenthal/ and Facebook https://www.facebook.com/jemma.rosenthal
Chris Sissons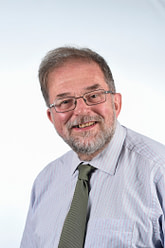 Chris Sissons has always loved stories and these days strides the streets of Sheffield always on the lookout for a new story. He was a Community Development Worker for 30 years and consequently is sceptical about almost everything.
I'm a marketing coach, using stories to open up business development in surprising ways. I underline the distinction between real and paid work. Many people are unhappy because they cannot find time for their real work – as we unravel the lockdown, we're all challenged to step up and offer the world our own unique insights. They won't always work but how else do we find the ones that do?
Find out more about Market Together here. My contact details are on the site.
Text me if you would like a conversation about how I can help you build a story portfolio, find stories for a keynote or develop your real work … 07887 352841
I run Telling Stories: Making Business, storytelling for business owners, on second and fourth Thursdays (usually). It's an opportunity to hear a business owner's story and to offer feedback. We improve our own storytelling when we help others. Find the TSMB programme here. This page is regularly updated. Click on links in right hand column to register for your Zoom link. Next meeting is on 12 November …
Find me on Facebook: Market Together: Storytelling in Marketing.
The book I mention in the Podcast is "The Elements of Eloquence" by Mark Forsyth.
Incidentally, we get confused in the Podcast about the author of "Tiger, Tiger Burning Bright". He is, of course, William Blake.