"Find Tell Share" is a podcast co-hosted in Sheffield by Chris Sissons, Market Together and Jemma Rosenthal, Creative Hearts.  It's the storyteller's podcast, featuring everything storytelling, especially if you use stories to promote your business or charity (and you should!).  We produce an edition once a month with a guest, watch out for it!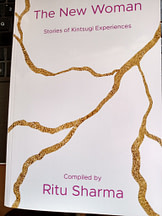 This month we discuss a new book called "The New Woman: Stories of Kintsugi Experiences", compiled by Ritu Sharma, where 33 women have contributed their stories.  They include both Jemma and this month's guest!  We also discuss ideas for promoting book online and in real life.  Also, a definitive answer to the question of Prince Charles' height!
July's Guest
July's guest is Jaswinder Challi, Transpersonal Akash
Jas is a tutor and therapist, who teaches Counselling and Hypnotherapy Diploma. She also teaches Yoga at the local gym and community centre.   During the pandemic, Jas has co-authored 8 books and she's is now learning to use stories to give her wisdom to inspire others.   Jas has already been involved in providing her services for two book launches.  She is very spiritual and conducts spiritual ceremonies for clients through her business Transpersonal Akash and she has also travelled around the world. 
YouTube Channel: https://youtube.com/channel/UCEzS4YkkwWFHejc2RjdTClg
Facebook: https://www.facebook.com/jaswinder.challi
Instagram: @jazaro_transpersonal_akash
Eventbrite: https://www.eventbrite.co.uk/o/jaswinder-challi-33724914367
Website: http://www.jaz-nur.com/
Jaswinder's new book, "The Authenticated Voice" shall be published in the autumn.
Jaswinder refers to Kes during the Podcast, this film was based on the book "A Kestrel for a Knave" by Barry Hines.
Find Tell Share Co-Hosts
Chris Sissons
I've always loved stories and these days stride the streets of Sheffield on the lookout for new stories.  I was a Community Development Worker for 30 years and consequently, I'm sceptical about almost everything. 
I'm a marketing coach, using stories to open up business development in surprising ways. I underline the distinction between real and paid work. Many people are unhappy because they cannot find time for their real work – as we unravel the lockdown, we're all challenged to step up and offer the world our own unique insights. They won't always work but how else do we find the ones that do?
Find out more about Market Together here. My contact details are on the site. Find past Podcast episodes on the site.
Text me if you would like a conversation about how I can help you build a story portfolio, find stories for a keynote or develop your real work … 07887 352841
I run Telling Stories: Making Business, storytelling for business owners, on second and fourth Thursdays (usually).  It's an opportunity to hear a business owner's story and to offer feedback.  We improve our own storytelling when we help others.  Find the TSMB programme here.  This page is regularly updated.  Click on links in the right-hand column to register for your Zoom link. 
Find me on Facebook: Market Together: Storytelling in Marketing.
Jemma Rosenthal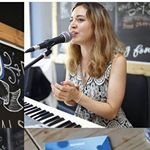 As a Singer-Songwriter, Choreographer/Dancer, Poet, Speaker, Actor, Life Coach and Teacher, Jemma specialises in Confidence and Creative Expression, as well as improving Self-Worth and Healing through Creativity. She gives private and group coaching in Performance Skills as well as Life coaching and Mindfulness. In 2019 she created her own brand called Creative Hearts and has given workshops and performances in various venues in Sheffield including collaborations with Blend Kitchen, Connection Cafe and Sisters with One Voice (SWOV). She's also done extensive voice and dance workshops with children and Youth theatres around Sheffield, including Hype Dance Academy and her original song featured in Fusion Youth Theatre's original production. Jemma's aim is to improve awareness of how we can find our voices, be it through song, dance, writing, speaking or otherwise and release our authentic and unique expression to the world as well as sharing our own creative gifts in collaboration with others. 
Creative Hearts (@creativehearts.coach) • Instagram photos and videos
For more information about "Find Your Voice Workshops": https://www.eventbrite.co.uk/e/finding-your-voice-in-2021-monthly-workshops-tickets-136038146759
Awakening Voices Facebook Group: https://www.facebook.com/groups/411125553258439/
Link to Jemma's music page: